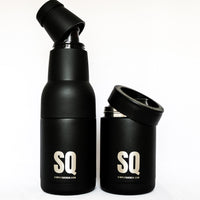 Allow Us To Explain
The Beer & Can Cooler does exactly what it says on the tin. It keeps your favourite beer or can stable and cold for up to 4 hours. The high grade stainless steel vacuum insulation surrounds the body of the drink preventing your delightfully cold temp from making a great escape. The interchangeable design allows you to swap from bottle to can in a matter of twists. For more info on how it works check out the Beer & Can Cooler page from the menu above.
TAKE A LOOK
ice cold beer until the very last drop
4 HOUR QUENCH PROTECTION
Have you opened a beer in the garden before and 10 minutes later you come back to find it fried in the sunshine? Not Anymore... We have you covered with 4 hours of Quench Protection.
QuenchKit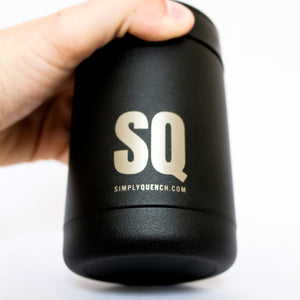 FAST WORLDWIDE DELIVERY
SimplyQuench delivers to most countries around the world. UK delivery is FAST & FREE. Outside the UK there is a small fee and we aim to have your product to you within 10 days. Please check out our delivery page for more info.
Delivery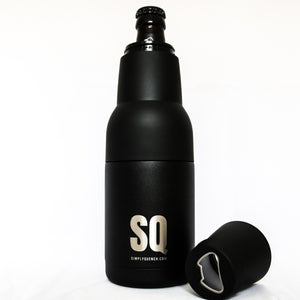 LASER PRECISION FINISH
Not only does the Quench kit look fantastic at first glance, it looks even better close up! Our laser precision, polished metal logo really completes our vision and we hope it is the beginning of yours!
BUY NOW